Our apartment is cheerily decked out in all its Christmas glory – the tree is trimmed (complete with hedgehogs, chicklets, and a goat skull), the nativity sets are up, and the Christmas music is blaring.
This is the time of year when my blog goes even quieter than usual, because I'm busy making gifts that can't be shared til their recipient gets to peek at them!
Here's a quick project I made last Christmas. It's sort of a cross between a placemat, a trivet, and a coaster…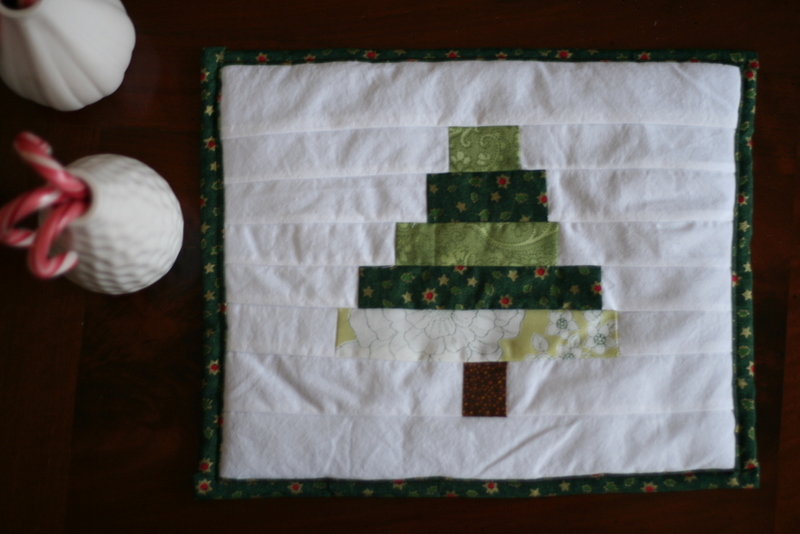 This is quasi-quilted – there's a layer of batting between the top and the backing fabric. The backing fabric is wrapped up around the edges to also form the binding. Since it's small (around 8″x10″) there aren't any other quilting lines, which is why it's only quasi-quilted. =) It really has no use yet except floating around our coffee table – any other ideas?