Apparently knitting your first pair of socks is a bit of a knitting rite of passage. These are the Salis Socks, knitted in Cascade Yarns Heritage Paints.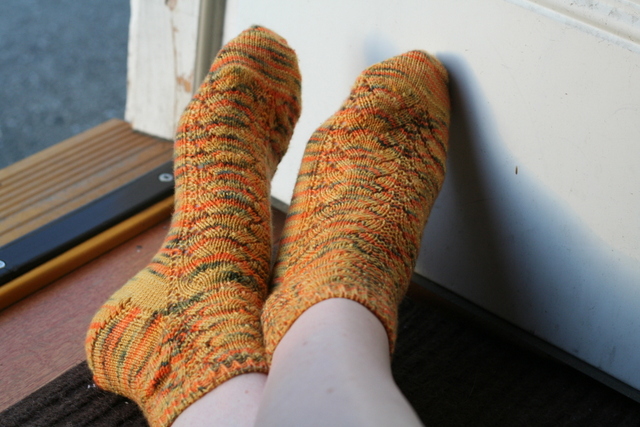 My friend Abie and I exchanged yarns (she picked this one out for me), and we agreed to knit ourselves socks with our traded yarns, since neither of us had knitted socks before and they are a little intimidating.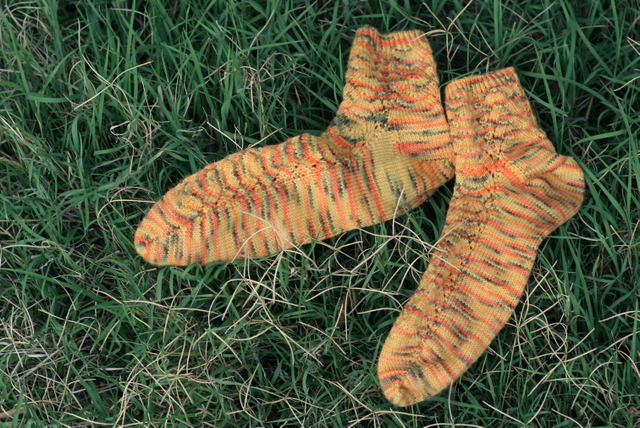 I was pleasantly surprised with how… non-difficult socks are. It's basically just knitting a tube, with a few special rows to shape the heel and the toe.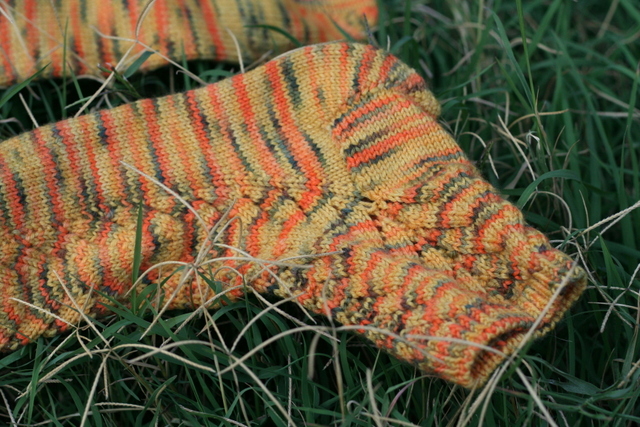 Plus, you get to try them on as you go!
My socks did turn out slightly too long for me – I was concerned about making sure they were long enough, and I didn't realize that I should have made them a little shorter than my feet so they'd fit snugly. Oh well – they're still really pretty and I plan to wear them a lot!