Recently, I was browsing a bookstore near our house and saw a very cute knitting book, Super Scary Mochimochi. I promptly bought it, my very first knitting book.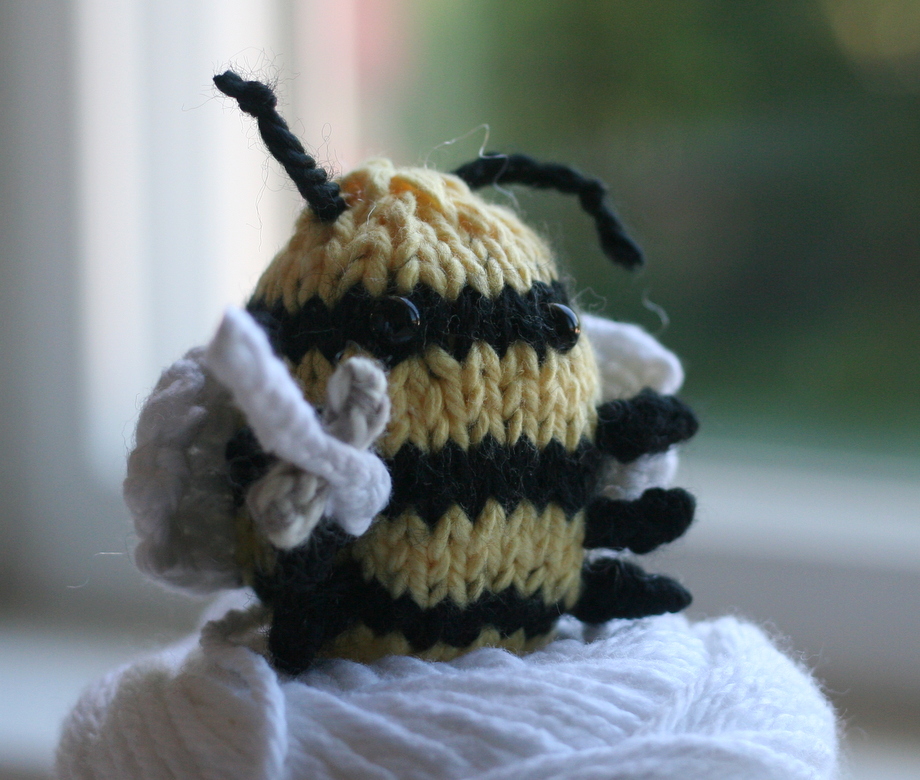 Ryder suggested this as my first project: a Killer Bee. I have to say… it's pretty adorably ferocious, with its tiny little sword and drooping antenna.
This was also a good learning project: I learned how to knit stripes, and that stripes knitted in the round are, by default, ugly: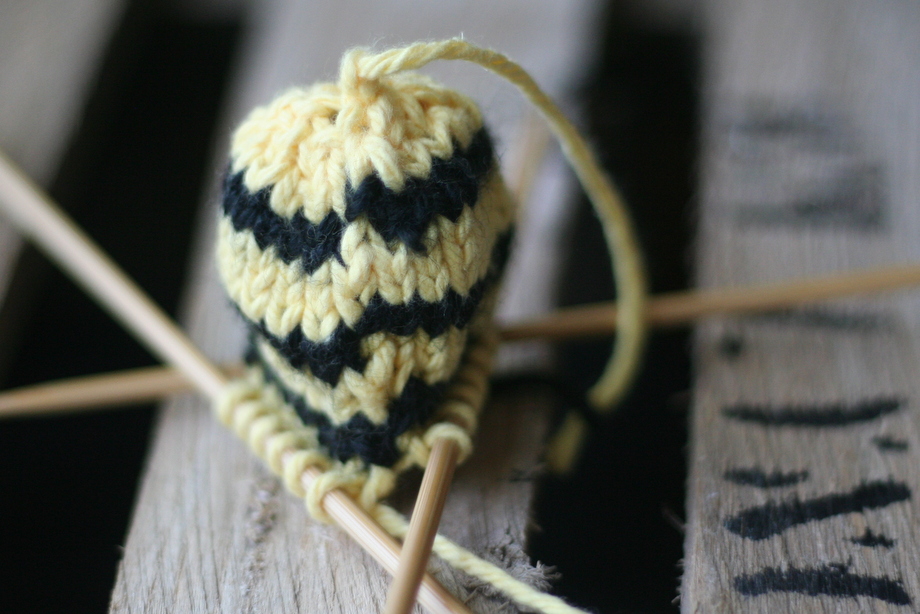 And then I discovered jogless stripes, which convinced me to take apart the bee and do it over, this time joglessly. Now you can't even see where I changed colors!
Next up from the book: the Hurly-Burly.