Four years ago tomorrow(!) Ryder and I got married. Yay! I didn't DIY much for our wedding, but I did make our bouquets, boutonnieres, and corsages with fabric flowers. It ended up being a fun but time intensive project (I figure I made around 70 blossoms). Ever since, I've had my bouquet sitting around the house. For a while it was in a small vase, but a bouquet designed to be held doesn't look quite right in a vase.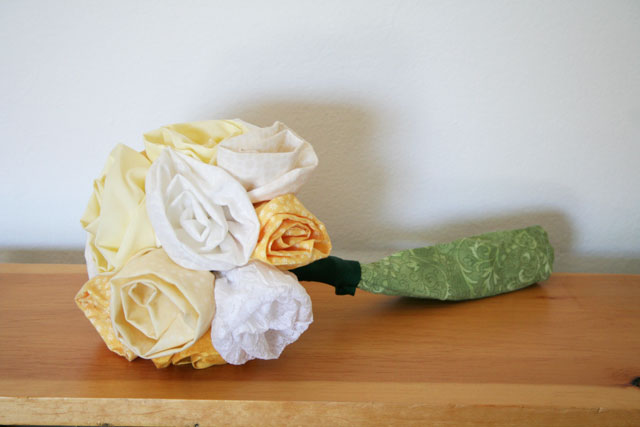 The original bouquet
Finally, this past weekend, I dissembled the bouquet, and gave each blossom its own stem, courtesy of the tree in our backyard.

Fabric + stick = flower!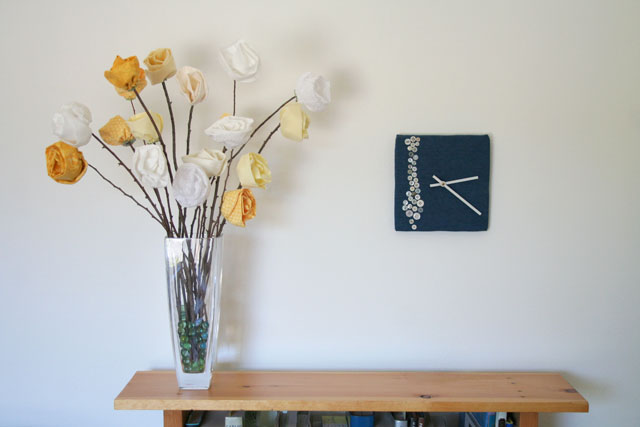 What do you think? I think I like it!