First, a gecko:
For my dad's birthday a few weeks ago, I crocheted him this gecko (pattern here).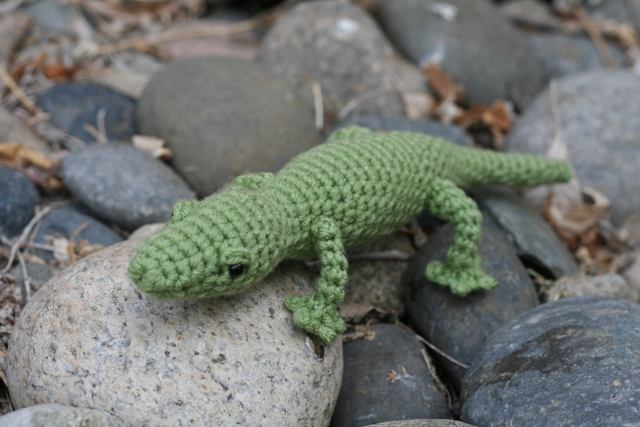 He really likes geckos, so this was a perfect gift.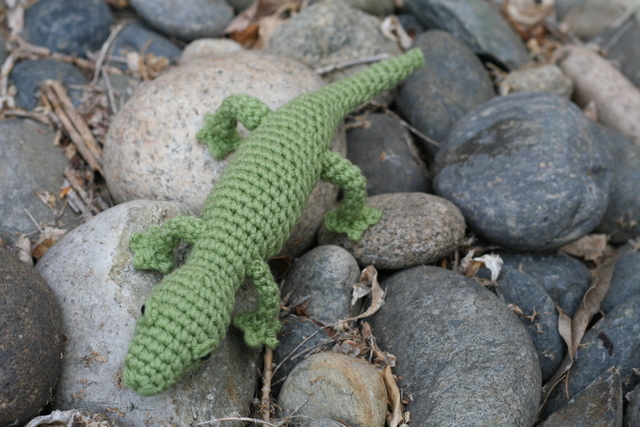 And Planet June's crochet patterns are great – really well written, realistic, with lots of pictures.
---
Second: Christmas gifts (too soon?)
Ryder and I usually make a bunch of Christmas gifts, because most of the people we buy gifts for fall into the "have everything" category, plus it's a lot of fun to dream up projects that our family members will love. We're trying to get a head start on the projects this year so we don't end up finishing gifts a few hours before we leave, so we spent yesterday sawing and knitting the first two gifts! Have you started thinking about Christmas gifts yet? When do you enter the "no-one-look-at-what-I'm-working-on" phase?