It's Memorial Day, which means summer, right? It's hit the 90s a few times already this "spring" and this week it's been hovering in the 80s, so I decided the long weekend was a great time to add some items to my summer wardrobe. First up, a simple knit skirt:
It matches our spider plant perfectly, Ryder determined.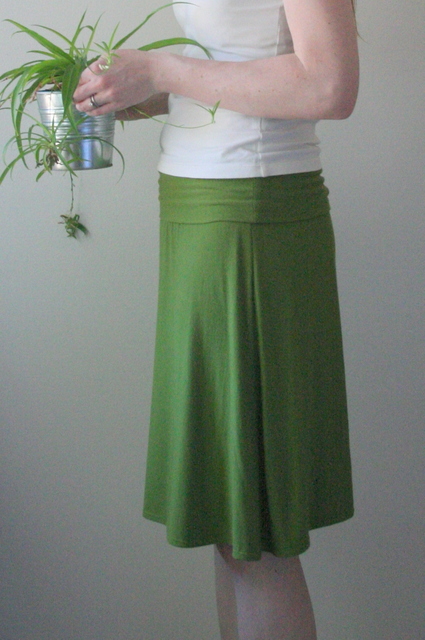 The skirt is 2 rectangles for the waistband, folded over, and a trapezoid for the skirt. (I used this tutorial as a rough starting point for the shapes.) With non-fraying knit fabric, I didn't worry about finishing the inside of the seams, so the skirt was very quick to make (maybe 1-2 hours total). I'm pretty sure another is in the future, but first, I need to convince Ryder that going to get ice cream is a perfect activity for this afternoon. It is summer, after all.