Summer top 2 gets a "meh". This is Butterick 5354, made of a dark purple stretch knit of unknown origin.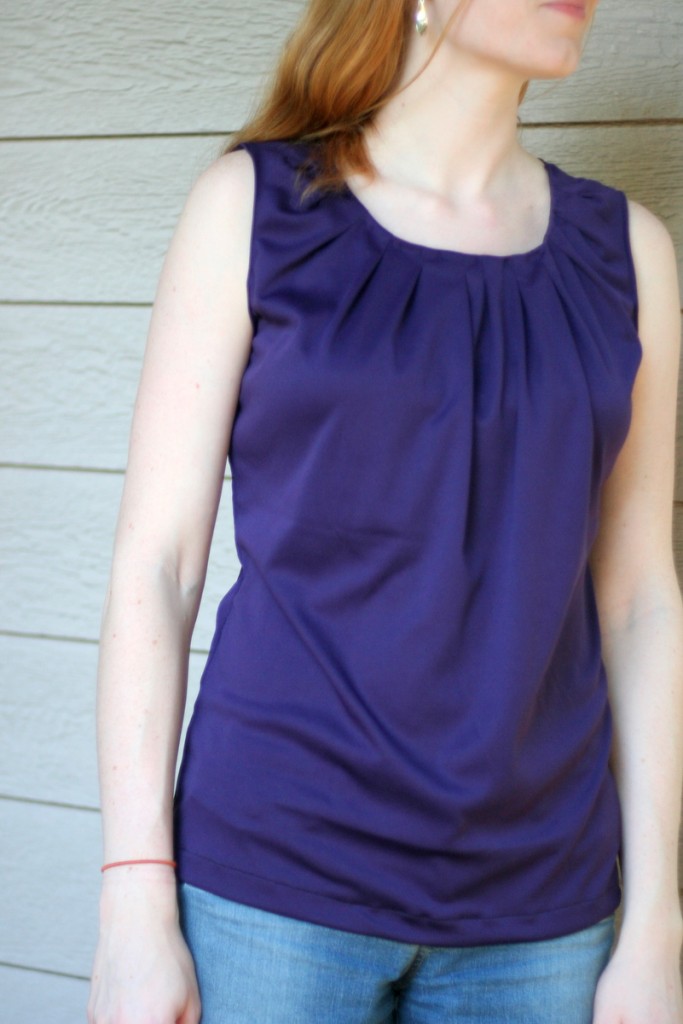 The "very easy" descriptor on the pattern was accurate – I finished this within a few hours. The most painstaking part was transferring the markings for the pleats from the pattern to my fabric. =) My two main annoyances with this shirt is that the facing for the front neckline keeps rolling to the front, even after I hand-tacked it in place. Secondly, the shirt drapes kind of weirdly at the bottom – this picture is mostly straightened out, but you can see the bottom half of the shirt sort of drapes horizontally instead of just falling away from the pleats. This may be because I made a smaller size than my measurements indicated (but in my defense… the pattern sizing I bought didn't go up to my size. Whoops.)
Overall, I give this one a B-. I'll be wearing it, but probably won't make the pattern again.