My dear sister lives in the tundra (as Ryder fondly calls Michigan), so I figured she would appreciate a cozy lap quilt for her birthday.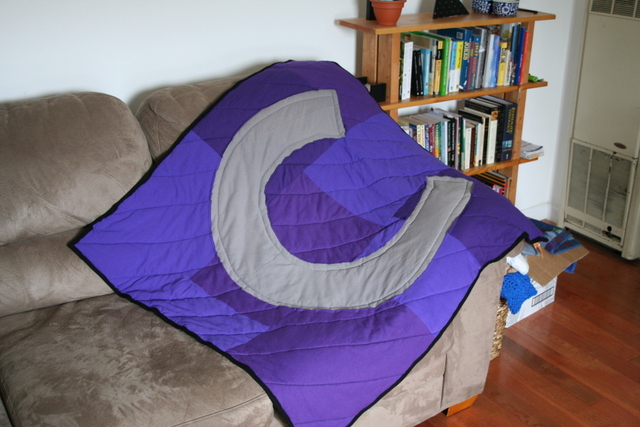 This quilt is made out of upcycled t-shirts, so it's super soft and cuddly for the cold Michigan winter.
The C is reverse-appliqued to the purple front. I echo quilted once around the inside of the C, and the rest is simple diagonal quilting lines. The finished quilt measures about 44″x44″, I think.
The back is more patchwork t-shirts, these in gray. In total, I used 8 shirts for this (3 purple, 1 gray for the C, 3 more gray for the back, and one black to make the binding).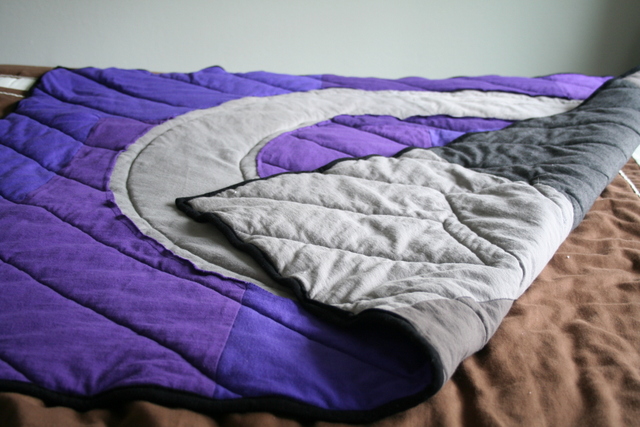 Folded up & ready to go to its new home!