The day after finishing my first washi dress, I went back to the fabric store, this time envisioning a summery chambray version. Jo-Ann's only chambray featured embroidered red anchors all over it… not exactly what I was going for.
Instead, I settled for a very lightweight denim (4 oz/sq. yd.). This is actually the "wrong" side of the fabric – the other side is a very blue-blue denim.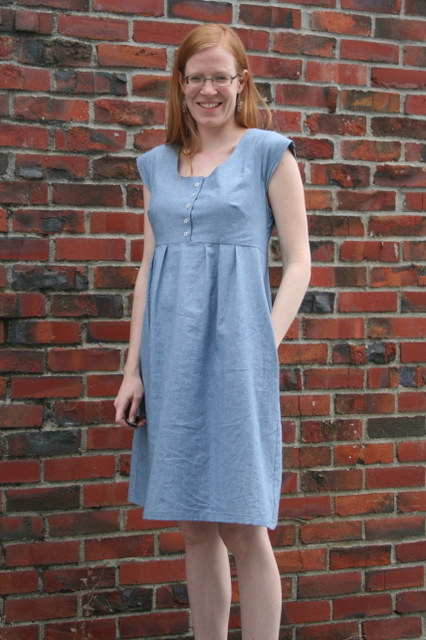 Along the way, I learned the difference between chambray and denim: chambray is an even weave fabric (over one, under one), while denim is twill (over one, under two).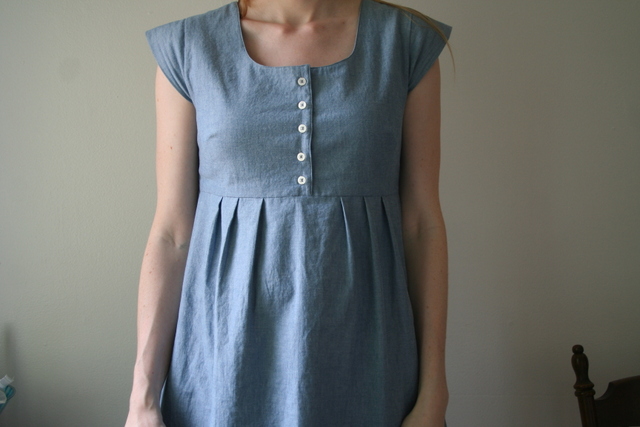 For this dress, I included the sleeves (obviously), and I also made the front button-up. I loosely followed this tutorial for converting the pattern to include a button placket. It was a little fussy to get the lining to still encase all the interior seams, but other than that, adding buttons is pretty easy!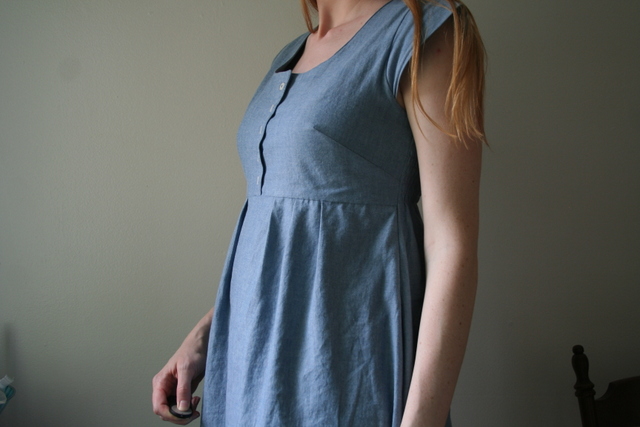 p.s. 18 weeks here. Wanting to document my bump motivates me to keep making new things. 🙂