Our new (rental) house is much bigger than our last 2 apartments, so not only is our dining table in a different room than our couch/living area, but we actually "need" end tables by our couch.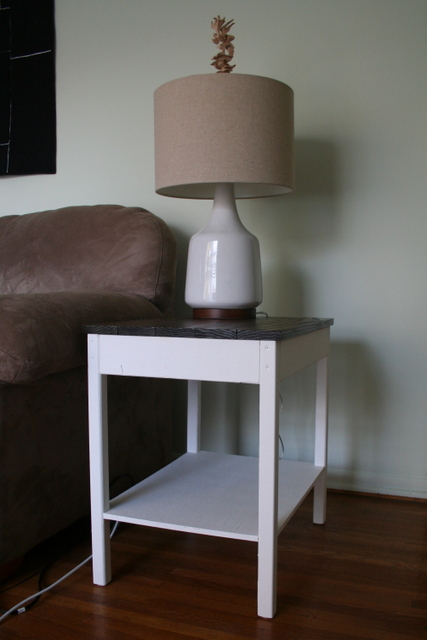 We started roughly from these plans, with a fair number of modifications to make them the size we wanted, add a lower shelf, and keep the top wood looking pretty.
It took some trial and error to assemble them (and did require a few new power tools…), but we now have a nice pair of end tables for our living room.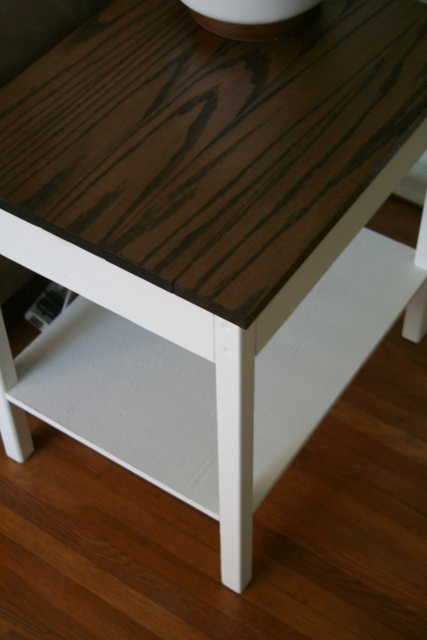 (lamp from West Elm. Awesome finial from my dad)