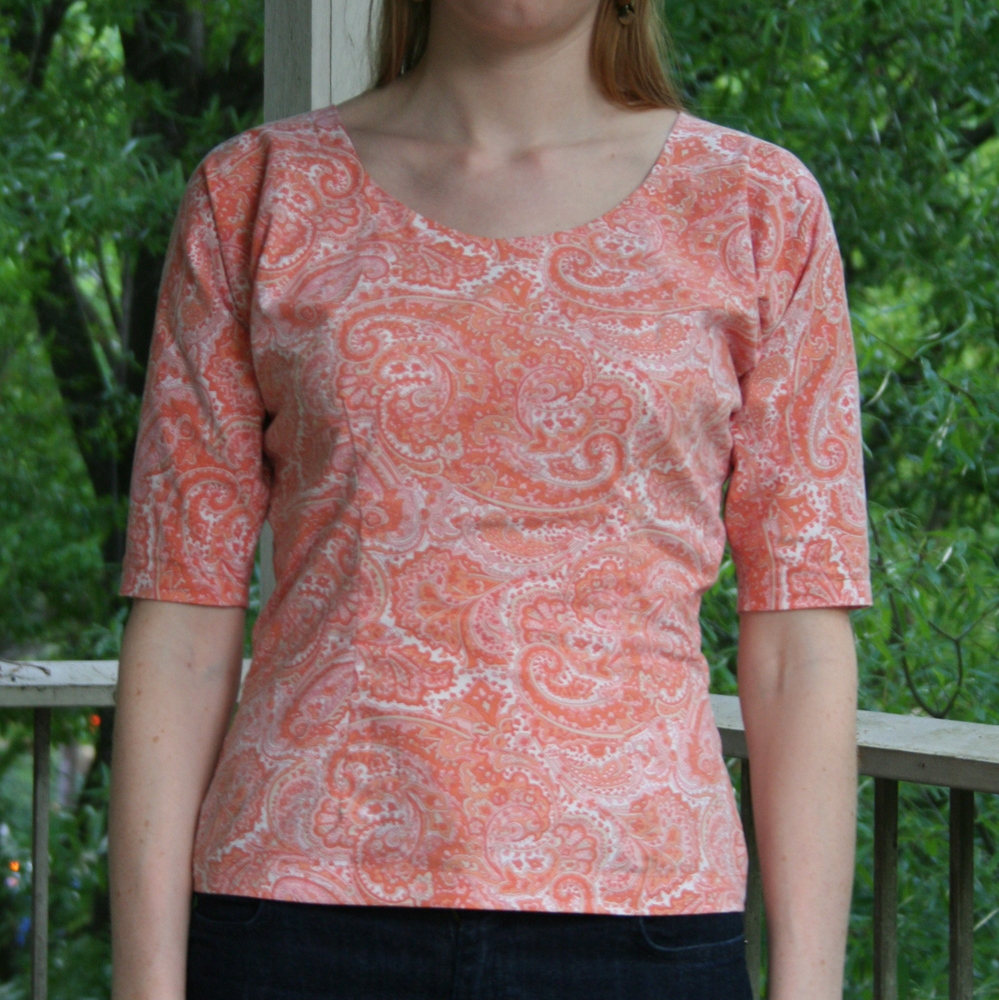 After the success of my last dolman-sleeved shirt, I've been working on progressively more summery versions. This is an elbow-sleeve length in orange paisley cotton.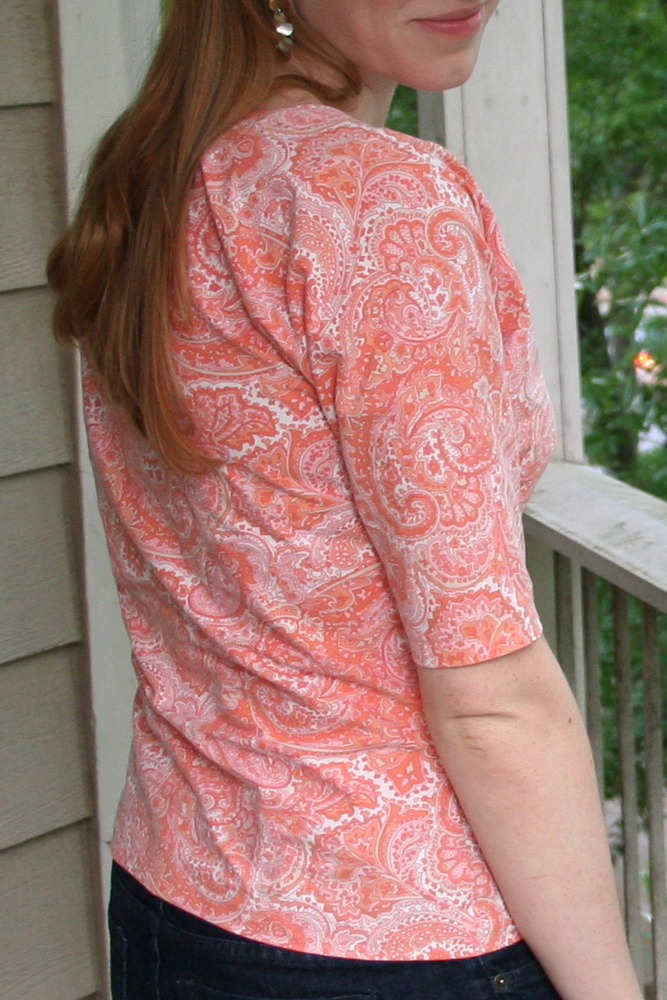 I attempted to draft a pattern off the previous dolman shirt I had made, but after sewing it up, it was way too loose. So I took it in several times until it fit, and added darts in the front. Besides the sleeve length, the main difference between this shirt and the previous attempt are the darts, and a facing for the neckline finish instead of bias tape.
I'm contemplating writing a tutorial on how to make a dolman-sleeve shirt – anyone interested? I'm going to try this pattern yet again in a shorter sleeve, with the dual goal of finessing a pattern for myself so I can whip these out, and to see if I can make it work with just one yard of fabric.