For Christmas, I got a reversible over-the-shoulder bag that is the perfect thing for taking all my stuff to work with me – it fits my lunch bag, wallet, keys, etc. and rests nicely across my back when I bike to work.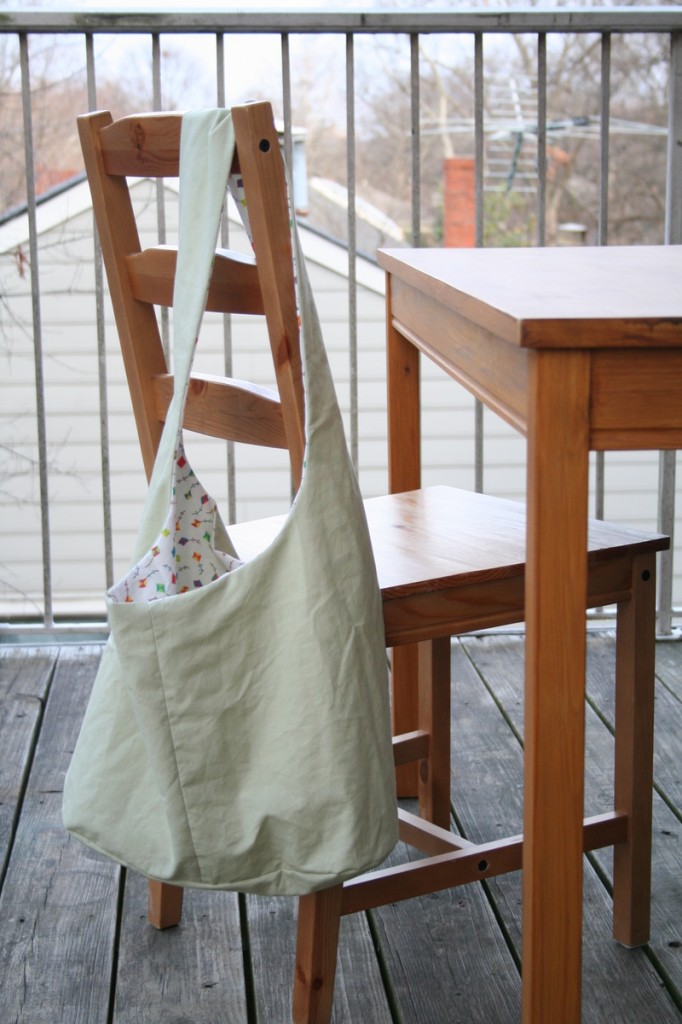 I've been studying the design ever since, and for my sister's birthday I tried out what I had calculated. After sewing the bottom piece on the wrong orientation, ripping it out and reattaching it, I'm happy with the final product. It's pretty close to the original design, which itself is pretty similar to Rae's Lickety Split Bag and should fit lots of stuff in it (the key metric for success of a bag).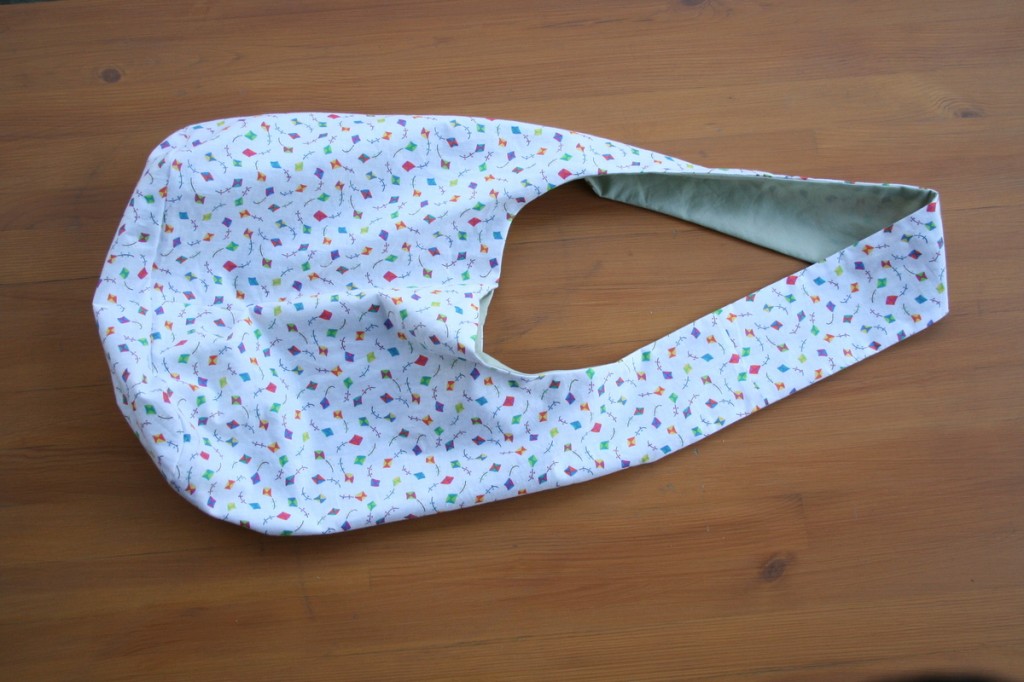 As a bonus, this kite fabric was some that my sister used to have hanging as curtains around her bed, which she later gave to me, and now I'm giving a little piece of it back to her. Happy birthday Chloe!