I have to say, making the binding for my quilt didn't take nearly as long as I had anticipated. After I had the 2″ wide strip of fabric, I drew a line in pencil all the way down the middle of the strip, then folded the two edges to meet at the line, ironing as I went. It only took 1.5 random TV episodes on Hulu to finish.
Then for the binding – I wasn't eager about pinning the binding, since each pin would be going through 6 layers of fabric plus the batting. I had seen a blogger's photos of her quilt binding clipped on with hair clips, which inspired me to find the closest thing I had – bobby pins!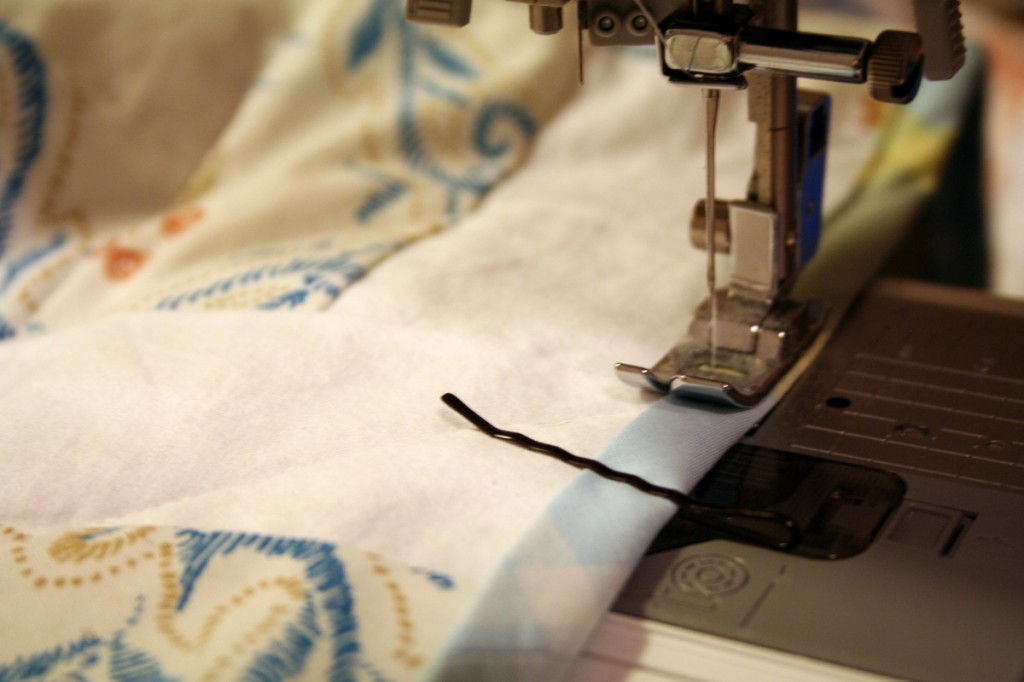 These ended up working really well because they slid on easily, but held the binding in place. After sewing the binding and washing the quilt, I happily pronounced it done: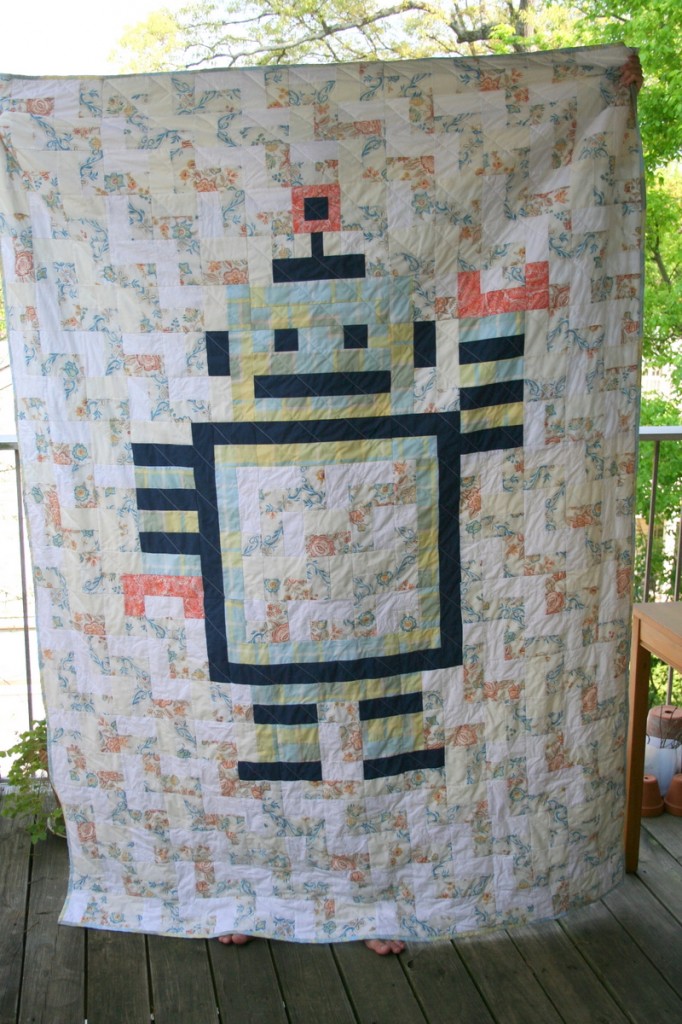 And the back: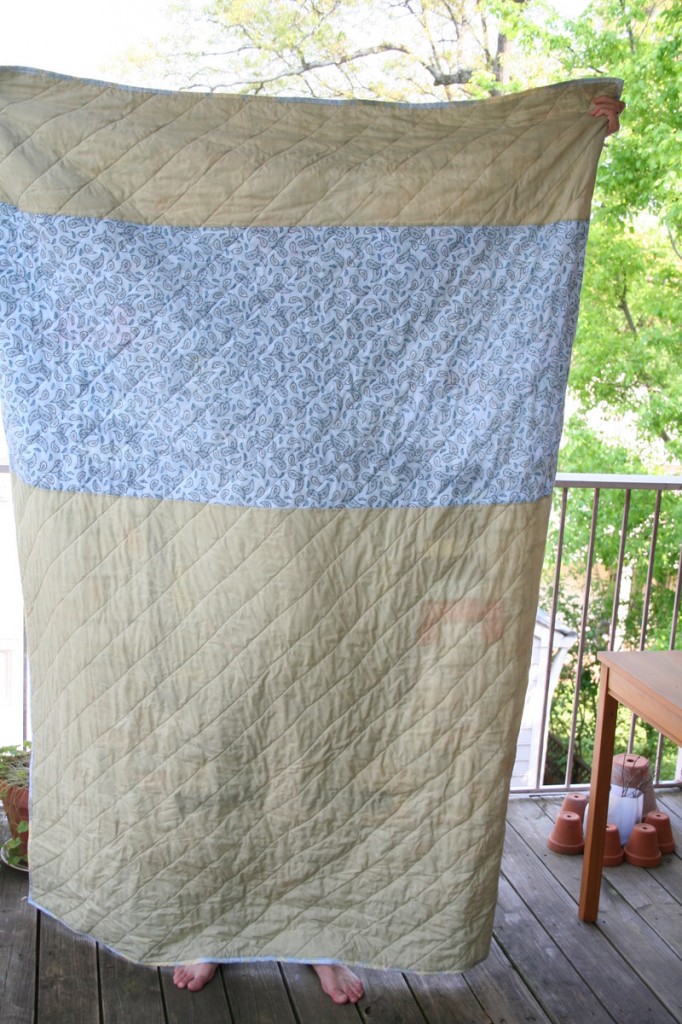 I think the last step is naming the robot – any ideas?