Shortly after I finished my first socks, I started a second pair with some sock yarn I had bought on discount from JoAnns.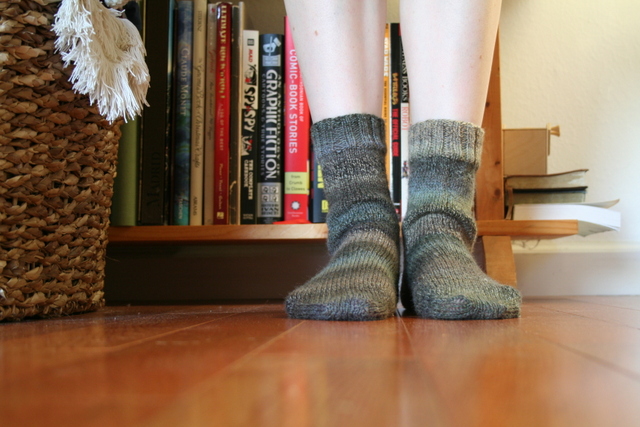 I decided to follow the basic sock pattern from one of the Yarn Harlot's books, which promised to be a basic sort of pattern that you could learn, memorize, and add to with your own lace/cable variations. I really like reading her blog and thought it'd be a good place to start.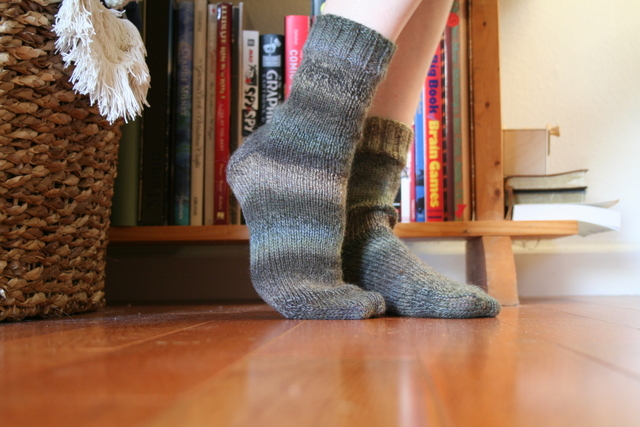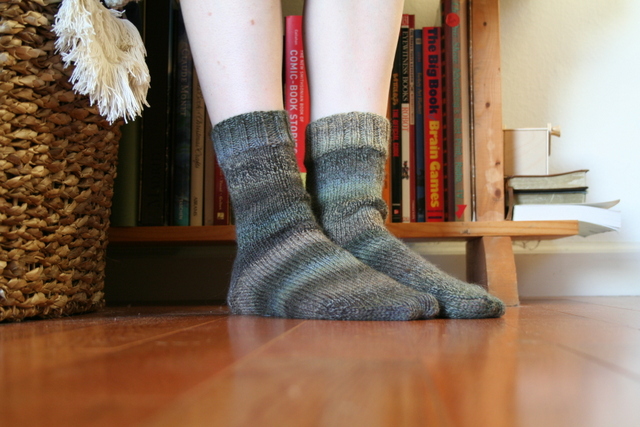 Well, these took me about 5 months to finish. I got a little bored of plain knitting, round and round, but a few weeks ago I checked out a new sock book from the library, and wanted to start a new pair. That alone wasn't motivation enough to finish these, but I needed the needles, so I spent a few hours and finished knitting.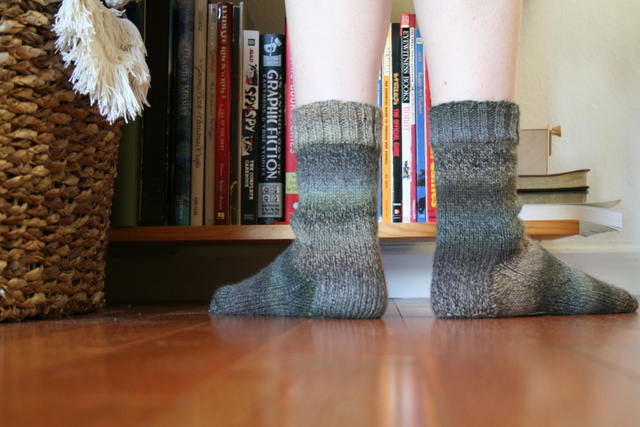 The first sock of the pair ended up too big in the ankle, and rather than pulling it out and starting over, I decreased some stitches along the way down the ankle, and for the second sock cast on fewer stitches. You can see the bagging around the ankle in some of these photos.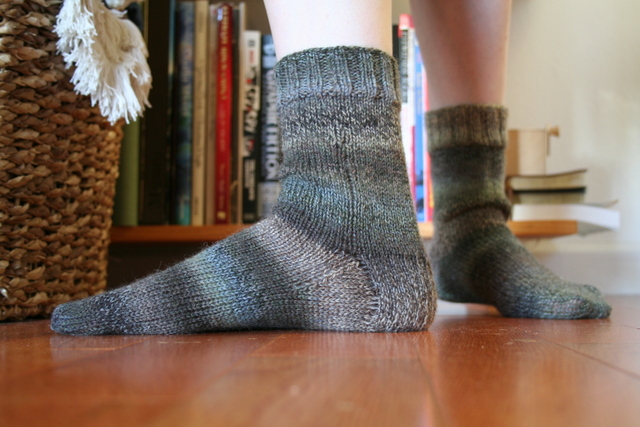 At least they turned out warm and wearable, so they'll get some use. And I've decided I shouldn't knit any more patterns that require this much plain knitting… they tend to get abandoned.
p.s. the new pair of socks is already 48% done and it's only been 2 weeks…
p.p.s. they have a more interesting pattern